We deliver and cooperate with business customers all across the world. 
Take a look at our products and if usefull to your business, let us know.
Would you like to cooperate with us?
Do you have a lounge or shop??
You can gain:
B2B prices for bulk oprders
Great product for your customers
Possibility of custom logo engravings
Great customer support and spare parts availability
Feature in main social channels of Hydrogen pipes
Webová cena
Běžná maloobchodní cena
Dýmka se základním příslušenstvím

Hadice s náústkem

LED podsvícení

Dřevěný přepravní box
Dýmka se základním příslušenstvím

Hadice s náústkem

LED podsvícení

zahrnuje školení s odkazem na online video instruktáž

možnost využití doplňkové kooperační služby – umístění letáků pro podporu prodeje Hydrogen Pipes řady Oxygen (cestovní vodní dýmky) v podniku na baru vs. umístění a propagace podniku na Hydrogen Pipes webech a dalších kanálech

Bez korunky a heat managementu
Vlastní logo
Logo gravírování
Laserové gravírování loga podniku na tělo dýmky
You will love our hookahs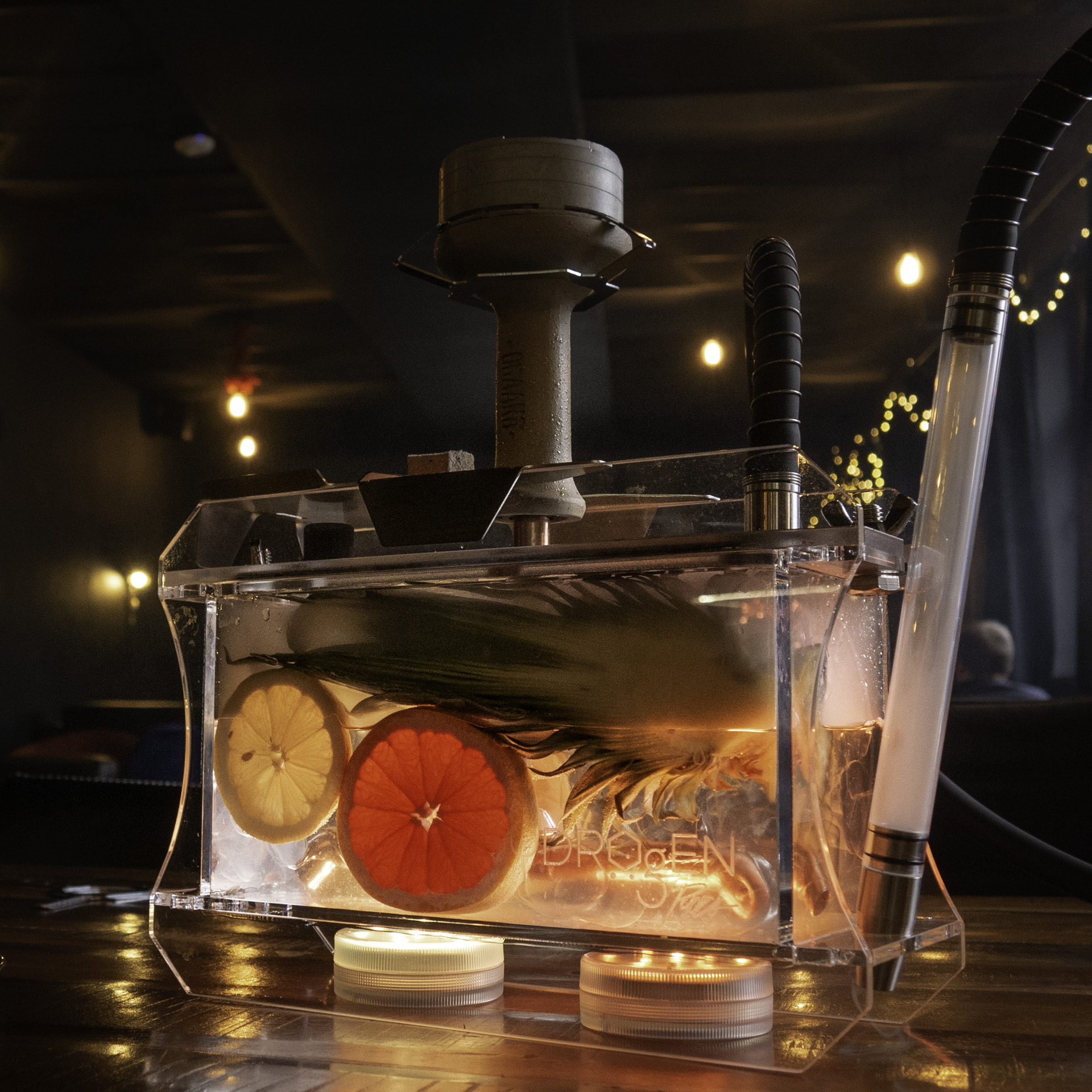 Stabilita na stole
Dýmka je díky nízké konstrukci velmi stabilní.  Použití Heat management holderu její bezpečnost ještě zvyšuje. Na stole není zbytečně vysoká a bude tvořit krásný centrální prvek, který bude zákazníky vždycky vábit.
Chlazení a výkon
jsou jedny z primárních vlastností této dýmky. Měděný difuzor efektivně chladí a filtruje dým. Při krátké délce stemu si dýmka může dovolit hluboký ponor, zajišťující příjemný odpor tahu.
Nejlepšího chladícího výkonu a zároveň optimálního tahu dosáhnete při přeplnění ledem.
Životnost a servis
Životnost a udržitelnost našich dýmek se snažíme neustále zvyšovat. Funkční prvky za sebou několik let vývoje s cílem zajistit hladký a bezporuchový provoz. Předchozí série dosáhla průměrně 600 použití během dvou let.
Jsme ale česká firma a nebývá tak problém sehnat náhradní díly,  pokud se vám něco ztratí nebo rozbije.
Možnosti dekorování
Dýmka je skvěle uzpůsobena k dekorování. Široké hrdlo, umožňuje snadné plnění ledem a vložení velkých kusů ovoce (stačí ale i plátky).
Dekorace na speciální akce jako Halloween nebo Valentýn je pak hračka.
Jaké jsou ceny našich dýmek pro podniky?
Přímo v eshopu si můžete vybrat z výhodných setů které podnikům nabízíme. Můžete si tak vybrat např. set 4 dýmek Hydrogen H2o8 a k tomu dvě cestovní / barové dýmky OXYGEN. Slevy pro lounge začínají už od jednoho kusu. Nákup na lounge podléhá schválení.
Jak je to s protikuřáckým zákonem?
Jaká je záruka a servis?
Jsme česká firma. Naše dýmky si sami navrhujeme a vyrábíme. Máme tak obvykle všechny komponenty a náhradní díly skladem.
Pokud by dýmka potřebovala opravit. Ozvěte se nám s požadavkem na servis, vyjdeme vám vstříc.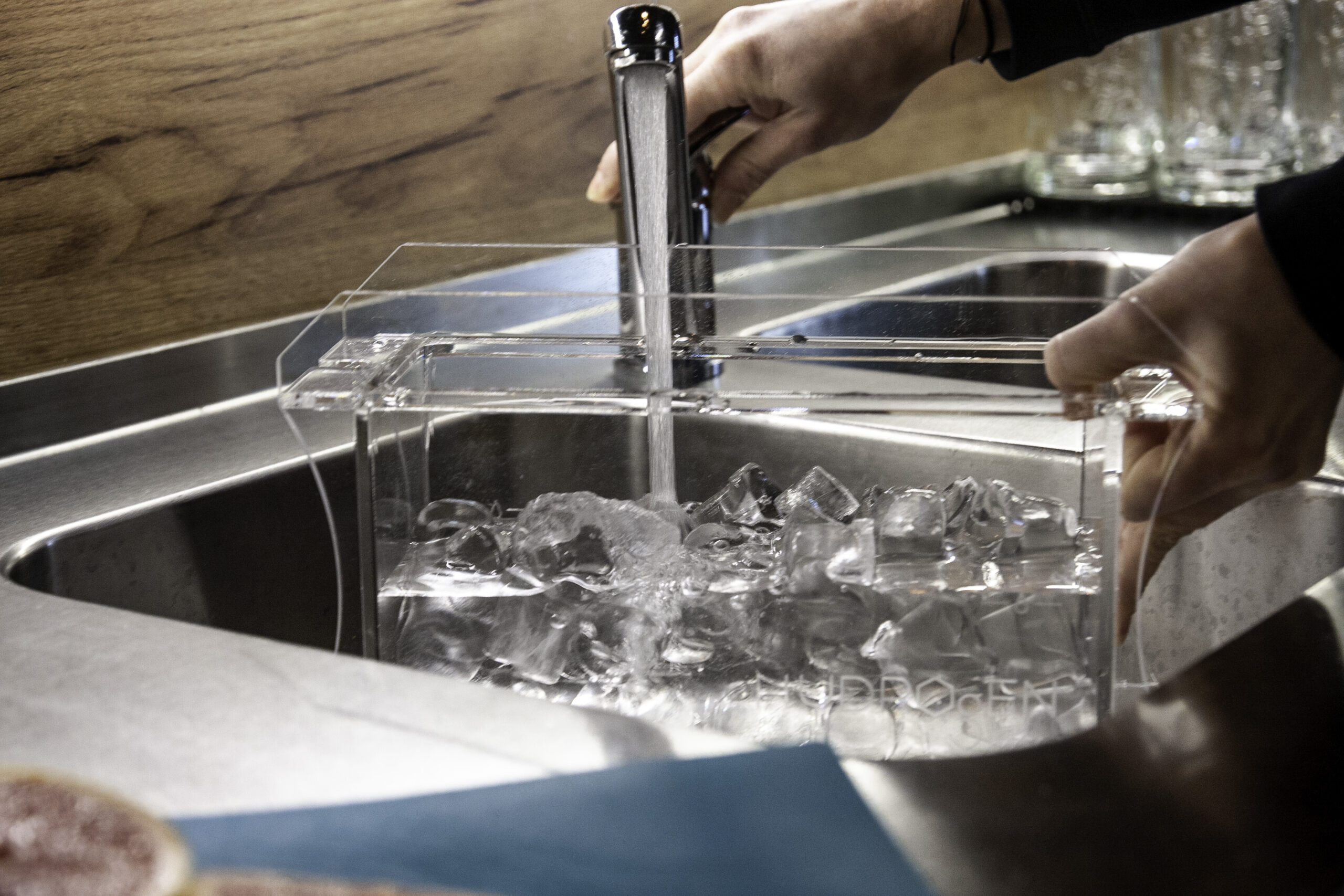 Tajemství úspěchu je led
Máte v podniku výrobník ledu? Tak to máte napůl vyhráno. Dýmku díky širokému hrdlu snadno naplníte ledem. Získáte perfektní chlazení a zároveň možnosti dekorování.
Dýmka by měla být naplněná ledem ode dna až po hladinu, Díky tlaku ledu, vám bude stačit několik plátků ovoce, které zastrčíte mezi stěnu dýmky a led. S malým množstvím ovoce dosáhnete pocitu, že dýmka je ho plná.
Na dýmku připravenou v plné parádě se vám budou zákazníci rádi vracet.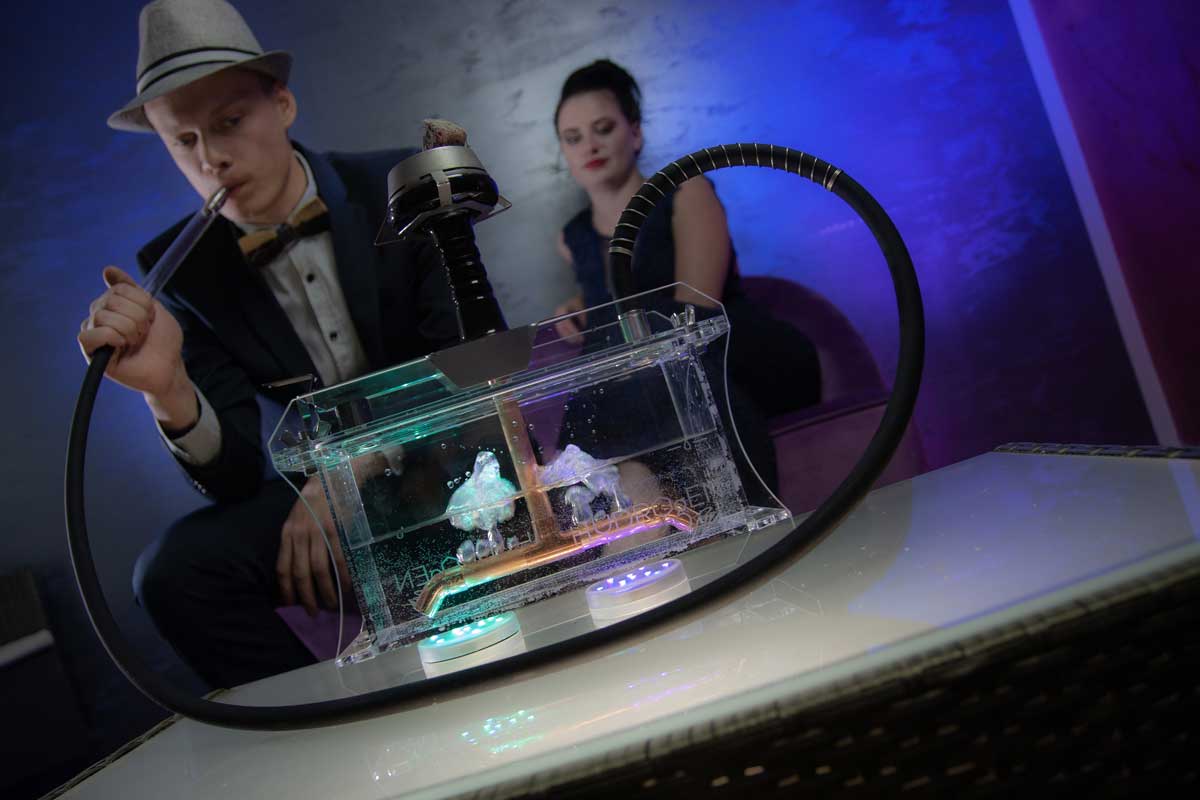 Pořád si nejste jistí?
Pronajměte si dýmku za 2 500,- na měsíc a hned uvidíte, jaký ohlas sklidí u vašich zákazníků! V případě, že už se od ní zákazníci už neodtrhnou, polovinu tohoto poplatku za pronájem vám poté z platby odečteme.
Jako doplňkovou službu jsme schopni Vám nabídnout také servis náhradních dílů i zaškolení vašeho personálu, Hydrogen Pipes je ryze česká firma.
Chcete mít své Hydrogen H2O8 personifikované? Neváhejte a ozvěte se! Originální kousek s vaším logem nebo čímkoliv, co vás napadne do vašeho baru je tu za příplatek 1 300,-. Že stále váháte? Mrkněte se na naše realizace.
Užívejte si kouzla Hydrogen H2O8, tvořte a bavte lidi novými obměnami uvnitř – ovoce, led, podsvícení a další tematické doplňky, fantazie je jen na vás! Představte si stylové večery, bavící se lidi u baru popíjející vaše drinky, užívající si tuto vyladěnou dýmku. Tahle dýmka je tu právě pro vás.
Budeme Vás informovat o všech novinkách u Hydrogen Pipes a dalších tipech na zpestření Vašeho lounge nebo baru, dostanete všechny skvělé tipy, které se nám dostanou pod ruku, jsme kreativní a to dost!