Description
For such a small system, OXYGEN is very powerful and smooth to smoke. That is secured by keeping tubing diameter wide. Compact size comes with many disadvantages, but we try to balance them for perfect experience. One of the disadvantages of small hookah is low water volume and therefore low cooling power. We raised maximum amount of water in the bottle up to 330 ml. This is enough for regular session. If you'd as experienced smoker needed more cooling power, you can use external cooling by placing the body in cold water. Thanks to thin aluminium wall of the bottle, you can get extra cooling when smoking dark leaf tobacco, using high heat or smoking long session with deep bowl.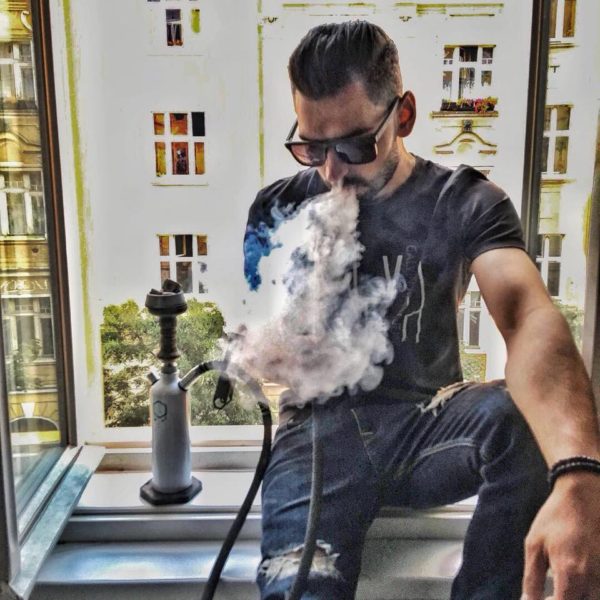 Small enough to fit in your backpack, powerful enough to for satisfactory experience, tough enough to make it with you on mountain trip, light enough to take it on a trip, great to smoke all over the world or just chill in your seat back home while gaming.
Version 2020 might differ from pictures. The concept stays the same, but it will have couple new features. All pictures are from older versions now. New pictures will be ready in early 2021.